Internet of Things Market Forecast
As per the Internet of things market forecast by one of the most influential researchers in the world Forrester, the IoT is soon going to become the backbone of future customer value. Forrester also predicts that there will be a complete paradigm shift for networking, pushing the IoT infrastructure to the leading edge. Software developers will have a significant impact on specialized platforms, whilst keeping security as a key concern.
"Despite continued security problems, the IoT will spread and people will become increasingly dependent on it. The cost of breaches will be viewed like the toll taken by car crashes, which have not persuaded very many people not to drive." ~ Richard Adler
The swift advancement in the IoT solutions, interoperability and its concurrence with Artificial Intelligence and other cutting-edge technologies will make 2018 a pivotal one for IoT. The Internet of Things services have started to put their influence on the mainstream across all industries. If reports are to be believed, IoT investment is set to increase by 15% and will reach $772.5 billion by the end of 2018. And the gold rush is officially here! The endless prospects and ingrained applications surrounding the Internet of Things (IoT) have led the IDC to research and predict that it is growing rapidly. With a CAGR of 20.7%, IoT in the future will become a $1.46 trillion market by 2020 thus suggesting almost every company wanting a slice of it.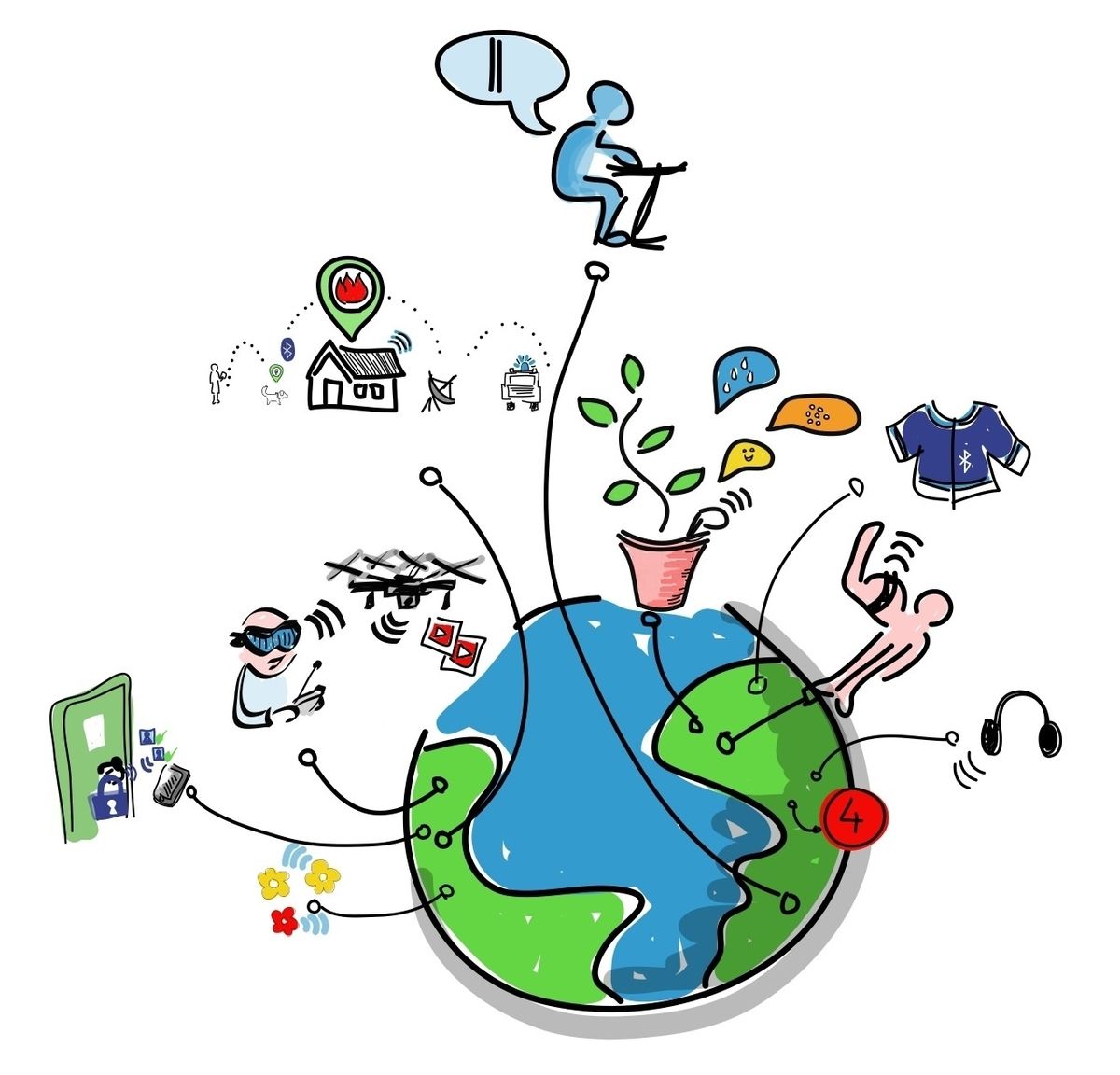 Source: Wikipedia.org
The endless prospects in Internet of Things Services
The endless prospects and probable applications proclaiming the Internet of Things services have been well spaced out over the recent years. The internet of things future trends is at a turn over the phase in terms of acceptance as we are already one month into 2018. This year experts believe will witness further growth in the "things" i.e. increase in integration of a number of connected devices and enterprise IoT projects.
IoT projects are soon going to take a huge leap – from automating business processes to the converging industries by establishing all-inclusive new business models and revenue streams. This will be due in part to the concurrent rise of synergistic technologies such as artificial intelligence (AI) and fog computing, as well as an industry-wide move towards greater interoperability, standards, and collaboration.
IoT future applications enable the everyday devices to connect and transfer data to each other. The Internet of Things future scope is already making its place in the consumer world, with devices like smart home alarm systems, temperature regulators, lighting devices and energy monitors to name a few. The recent survey on the future development of IoT shows that around 29% of enterprises have already integrated Internet of Things solutions, and this is expected to rise up to 48% by the onset of 2019, as startups are being intermittently acquired following the benefits of IoT.
The speculations regarding IoT Gold Rush
Having said all that the most concerning question that has been haunting more or less the enterprises in the digital industry is if companies should fetch the IoT gold rush or consider security standardization before availing it.
With the IoT wave sweeping crash project ahead, customers are now speculating about the enormous security risks involved with the IoT solution and services. They suspect that the inflow of over and above components into any company's network might lack security measures for IoT devices, thereby indicating there is a loophole in the perimeter of any home or business that has installed IoT devices.
However, such apprehensions haven't stopped the marketers to keep looking for innovative ways of interacting with customers. They are constantly trying to build user-friendly brand experience by adding smart IoT solutions, for instance integrating new interfaces into smart home speakers or smartwatches. Internet of Things had enabled an enormous increase in sales of more than 12.8 million units of smartwatches in the US alone in 2017. As per Forrester's IoT market forecast, wearable usage is going to remain a niche in the years to come.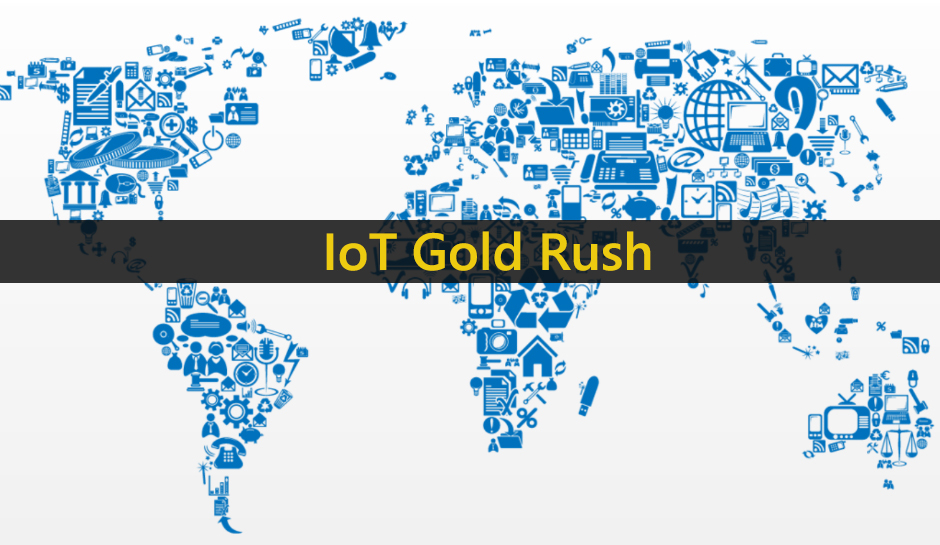 Source: rbccps.org
The Iot Gold Rush is finally here
Irrespective of all sorts of speculations, the IoT devices forecast suggests that companies soon will be taking an all-inclusive approach towards IoT solution development services. In 2018, IoT will continue to advance the "eco-economy" i.e. both the multinationals and the startups will join hands to co-innovate and co-develop IoT solutions. A new ecosystem of partners will emerge to undertake large-scale IoT projects.
And there will be a global scale, breakneck move to open security standards, open planning, interoperability, and regulations. This will lead enterprises to experience IoT's full potential, enabling their businesses from steady to monumental improvements. Right from the merging of the Internet of Things with Artificial Intelligence, to stronger IoT security and enhanced interoperability, the gold rush of IoT is finally here! Click here to know more.
Happy Reading!